Spondon Councillors
The Spondon ward has three local councillors representing the areas on Derby City Council:
Chris Poulter
(Conservative)
53, Moor Street
Spondon
Email: christopher.poulter@derby.gov.uk
Tel: 07855 482078
Find out more at Chris' council webpage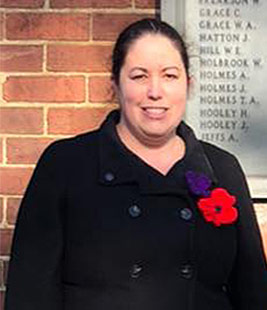 Nicola Roulstone
(Conservative)
69 Sancroft Road
Spondon
Email: nicola.roulstone@derby.gov.uk
Tel: 07814 862013
Find out more at Nicola's council webpage
Evonne Williams
(Conservative)
116 Borrowfield Road
Spondon
Tel: 07904 964726
Email: evonne.williams@derby.gov.uk
Find out more at Evonne's council webpage
Pauline Latham is the current MP for the Mid Derbyshire constituency, which includes Spondon. The Conservative MP was first elected at the 2010 General Election and subsequently re-elected in the 2015, 2017 and 2019 elections.
Mrs Latham can be contacted via the following details.
Post:
Pauline Latham MP
House of Commons
London
SW1A 0AA
Tel: 020 7219 3000
Email: pauline.latham.mp@parliament.uk
Website: www.paulinelatham.co.uk.